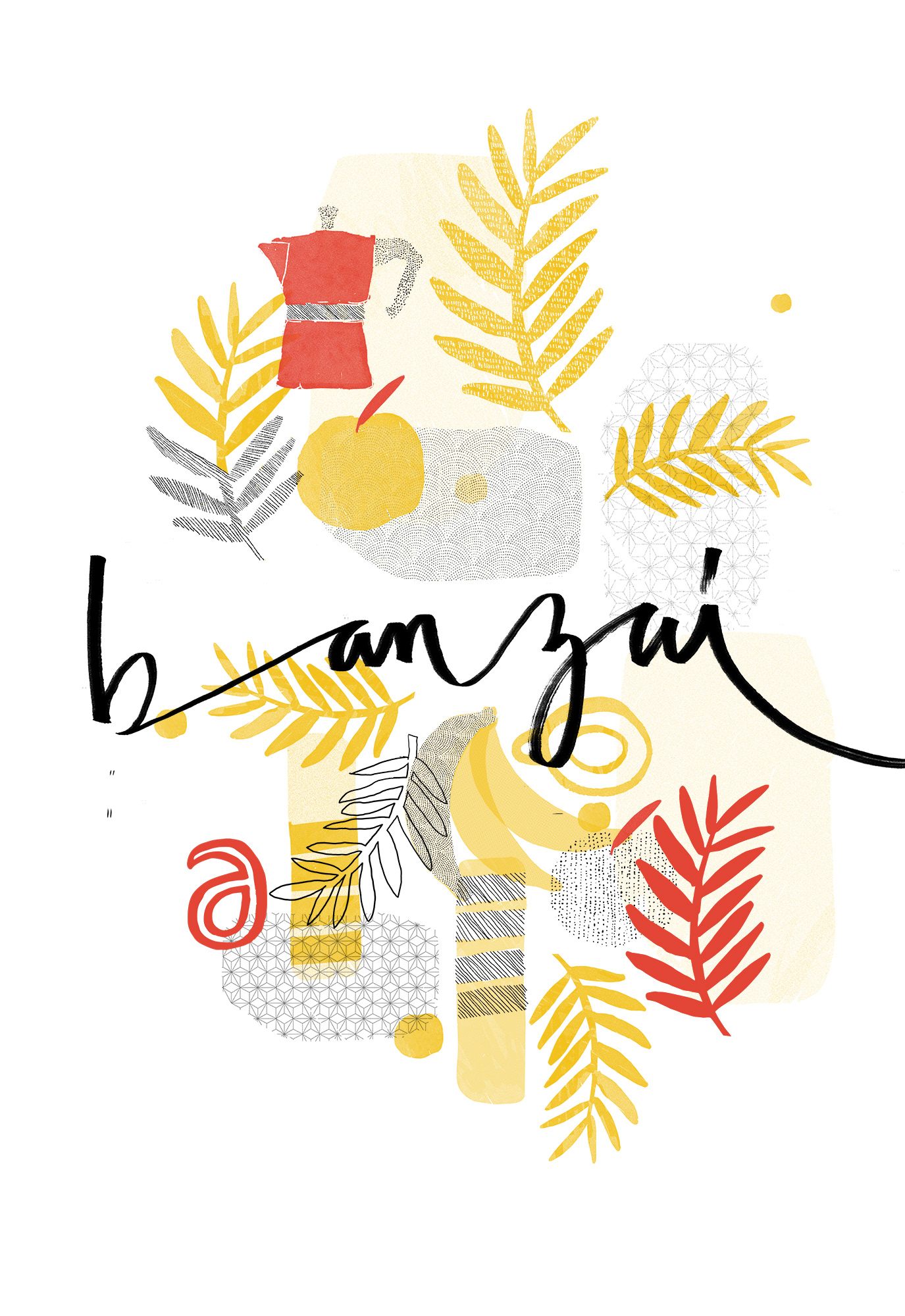 Developed with Débora Cruz.
On 2014, Hardy Design celebrated its 10th anniversary and approached us to develop a poster for a commemorative exhibition.
We decided to illustrate elements from the daily life in the office as a symbol to all the good memories we had from the time working there. As a final good luck wish, we wrote "Banzai", which is a traditional Japanese exclamation that means "ten thousand years of long life".