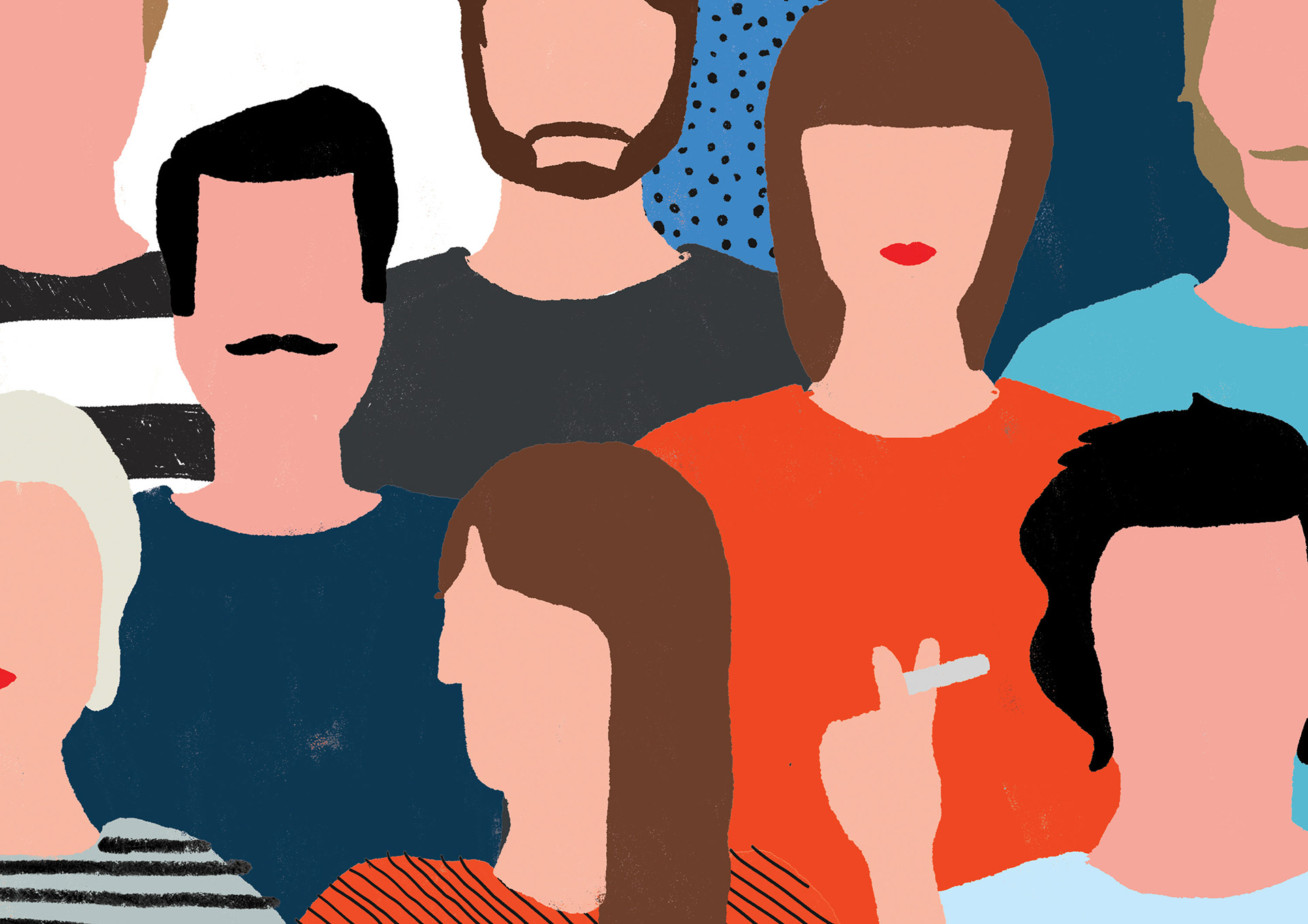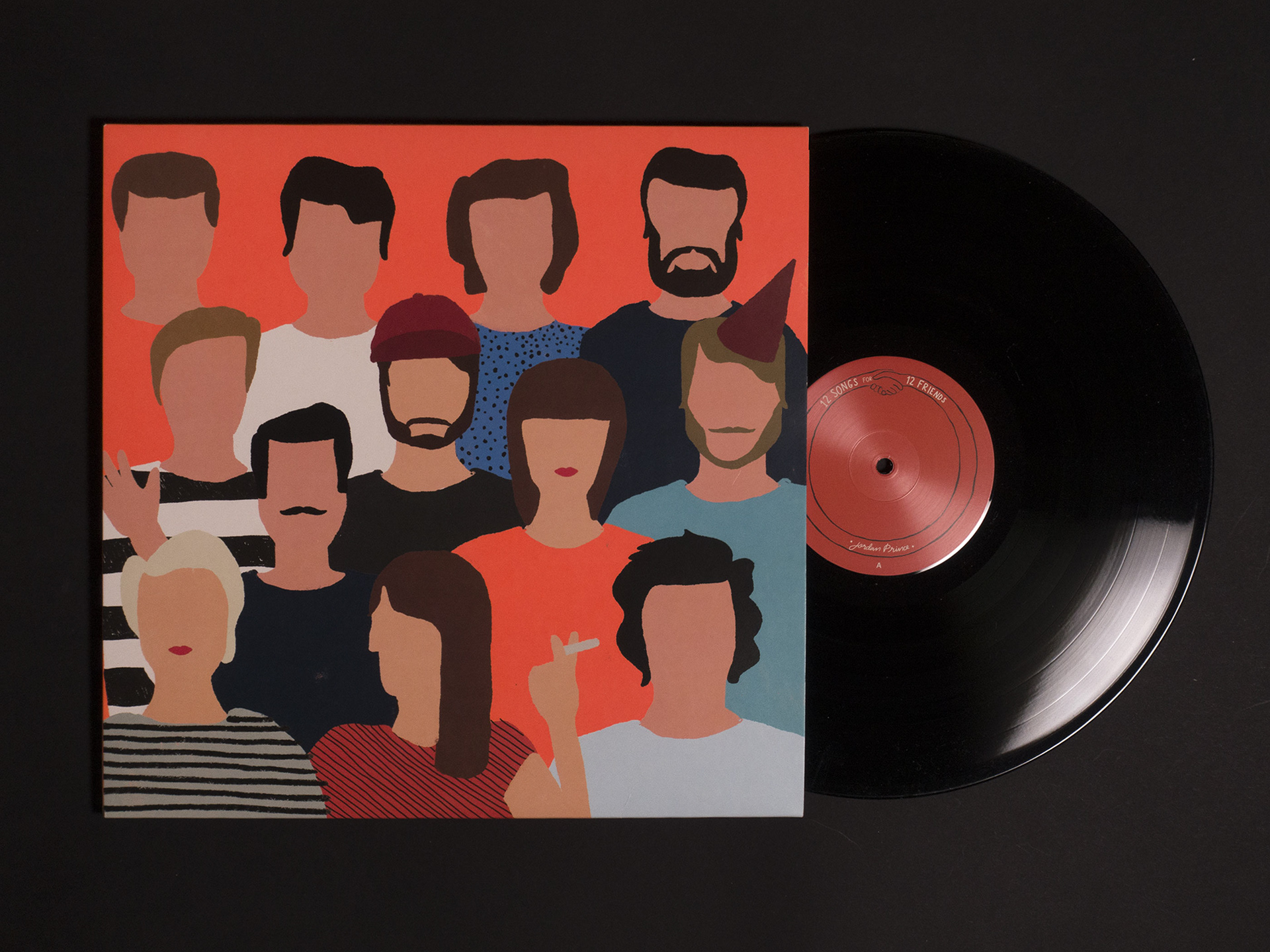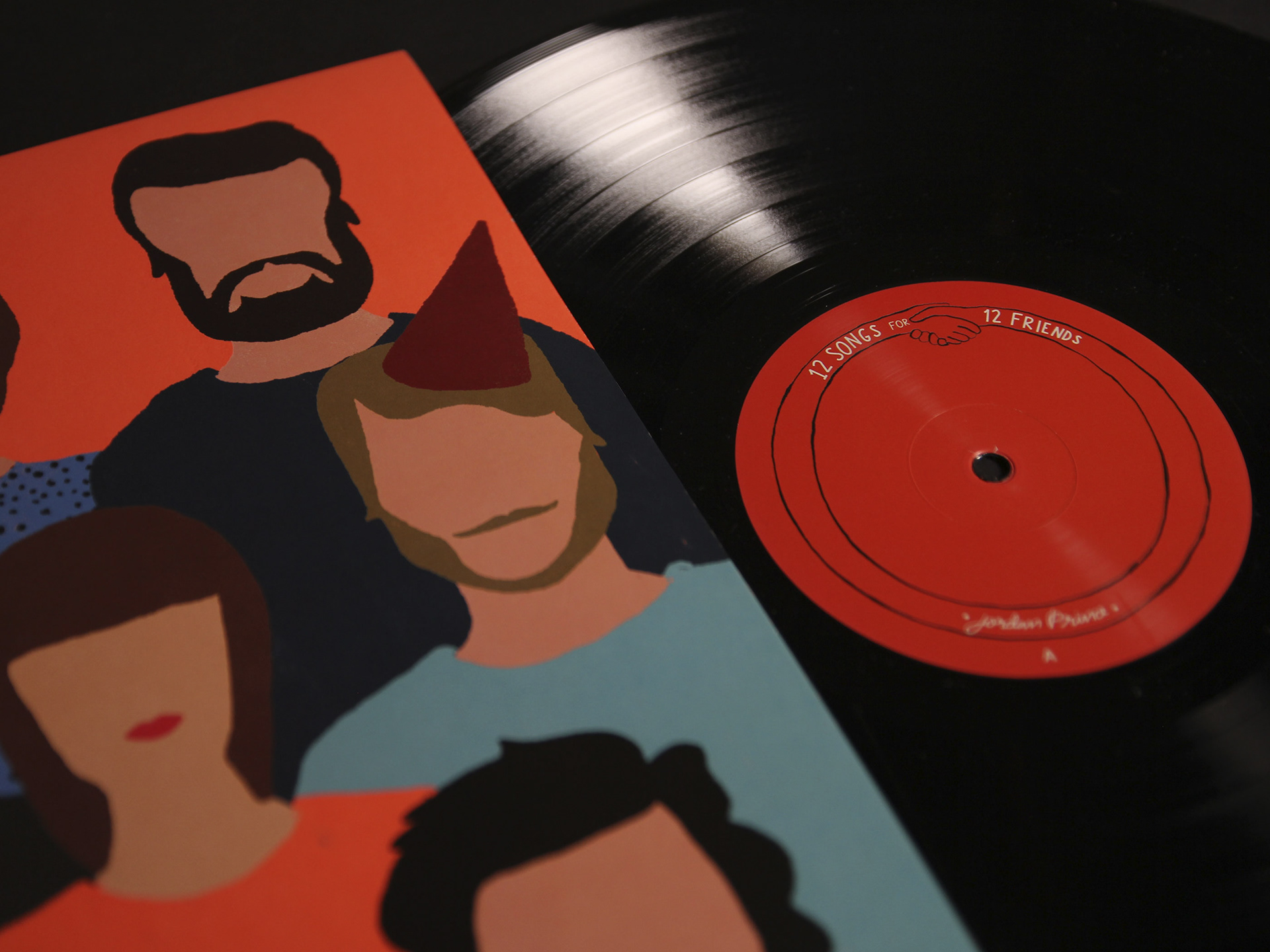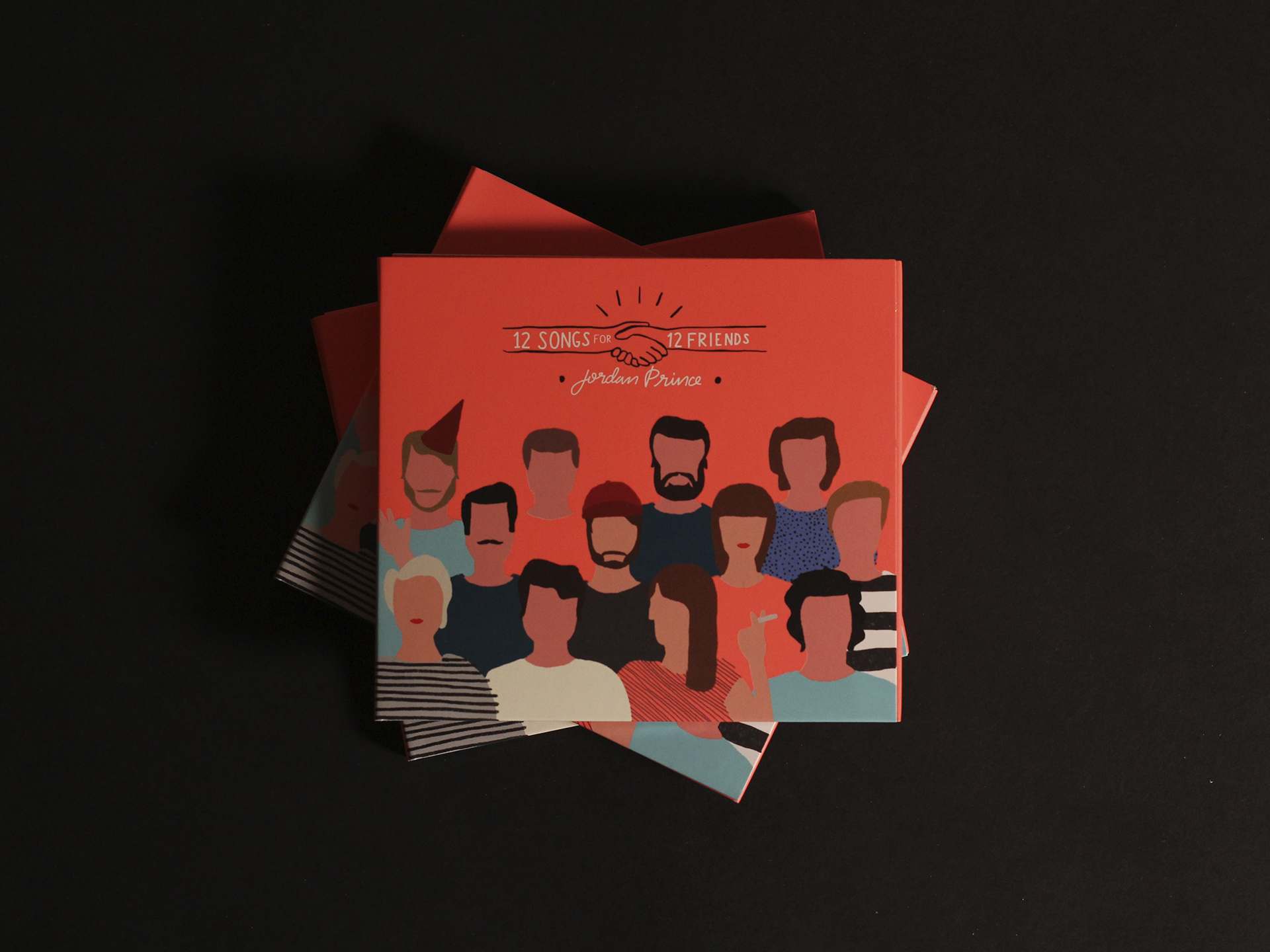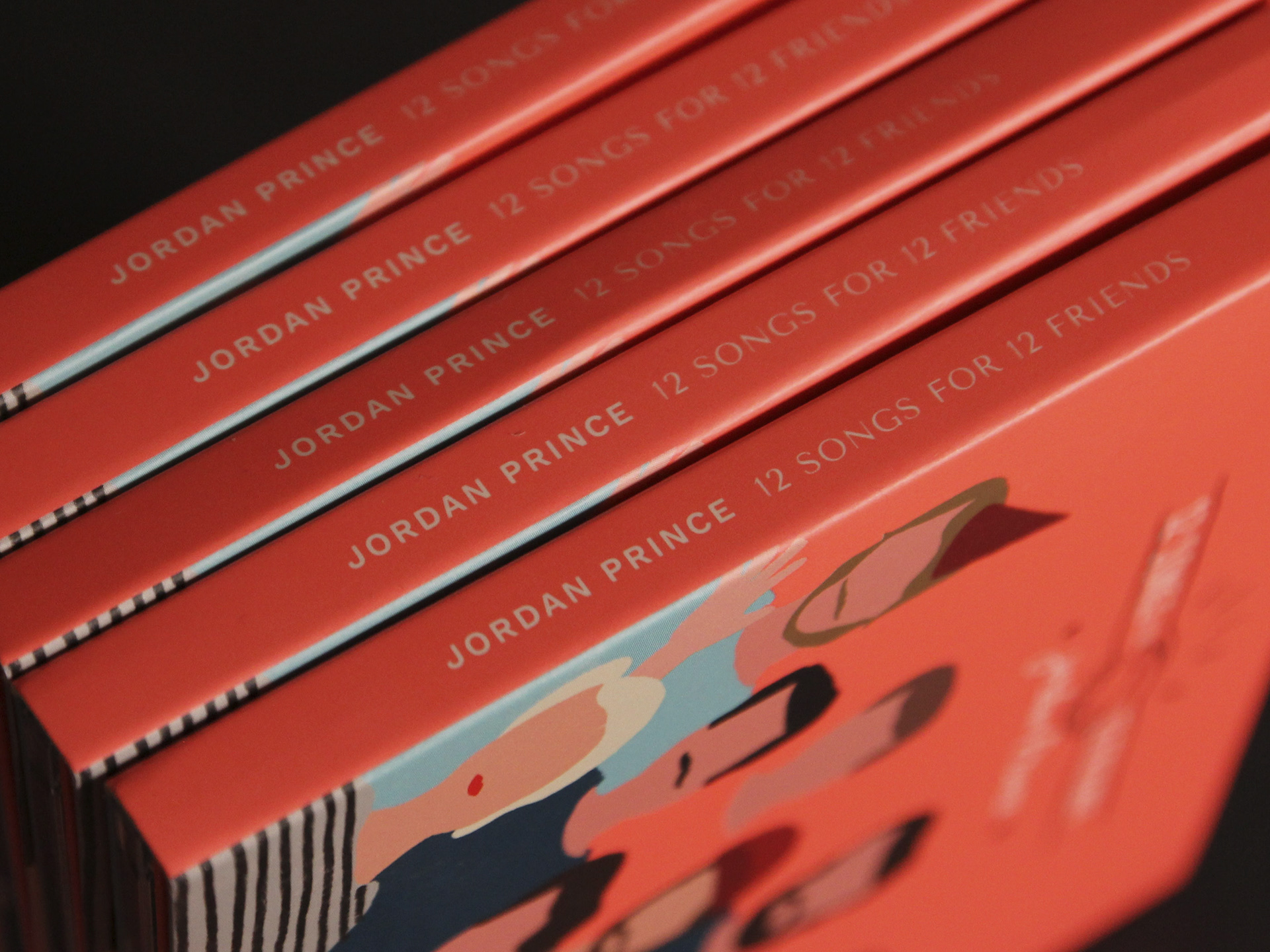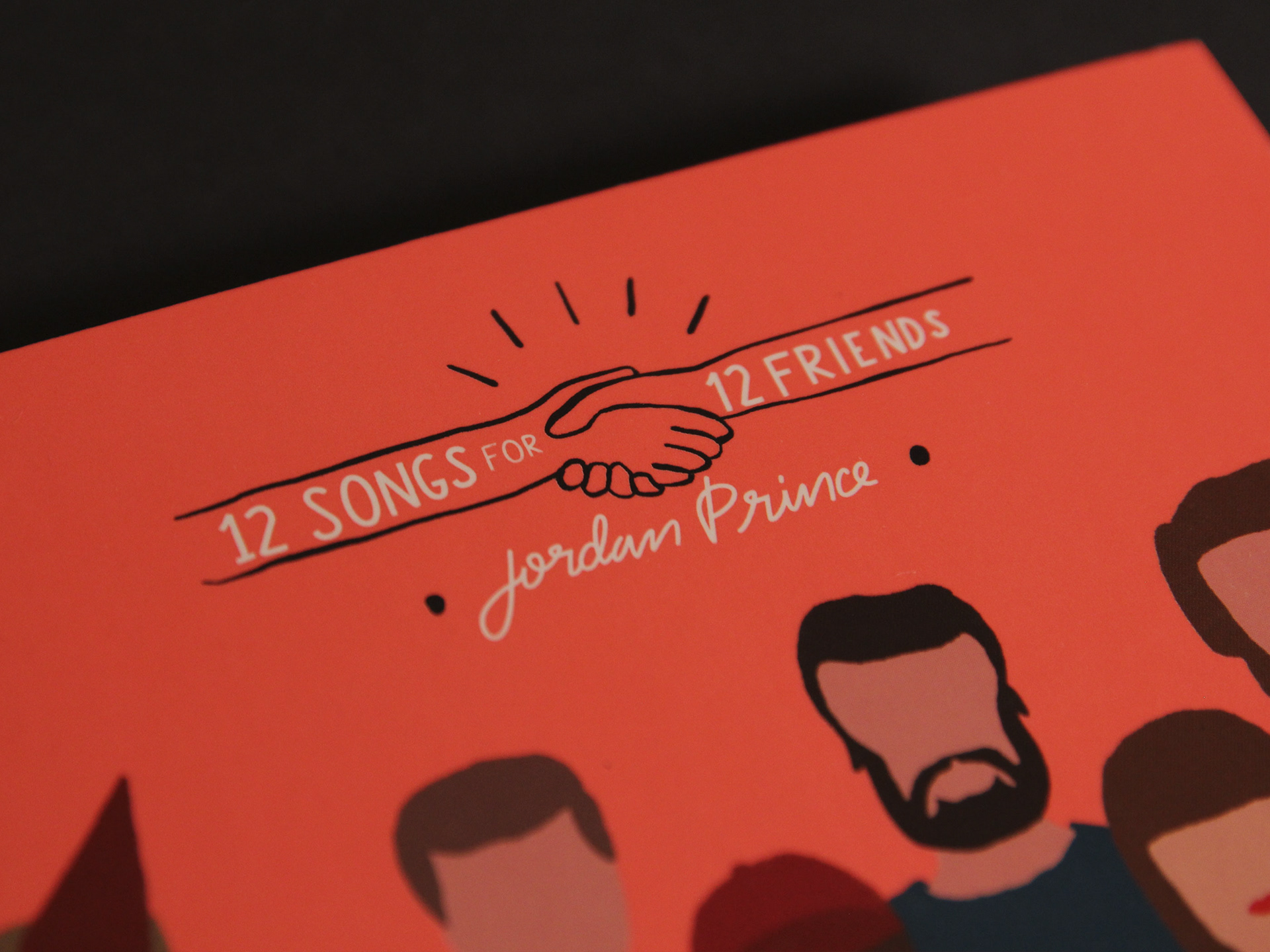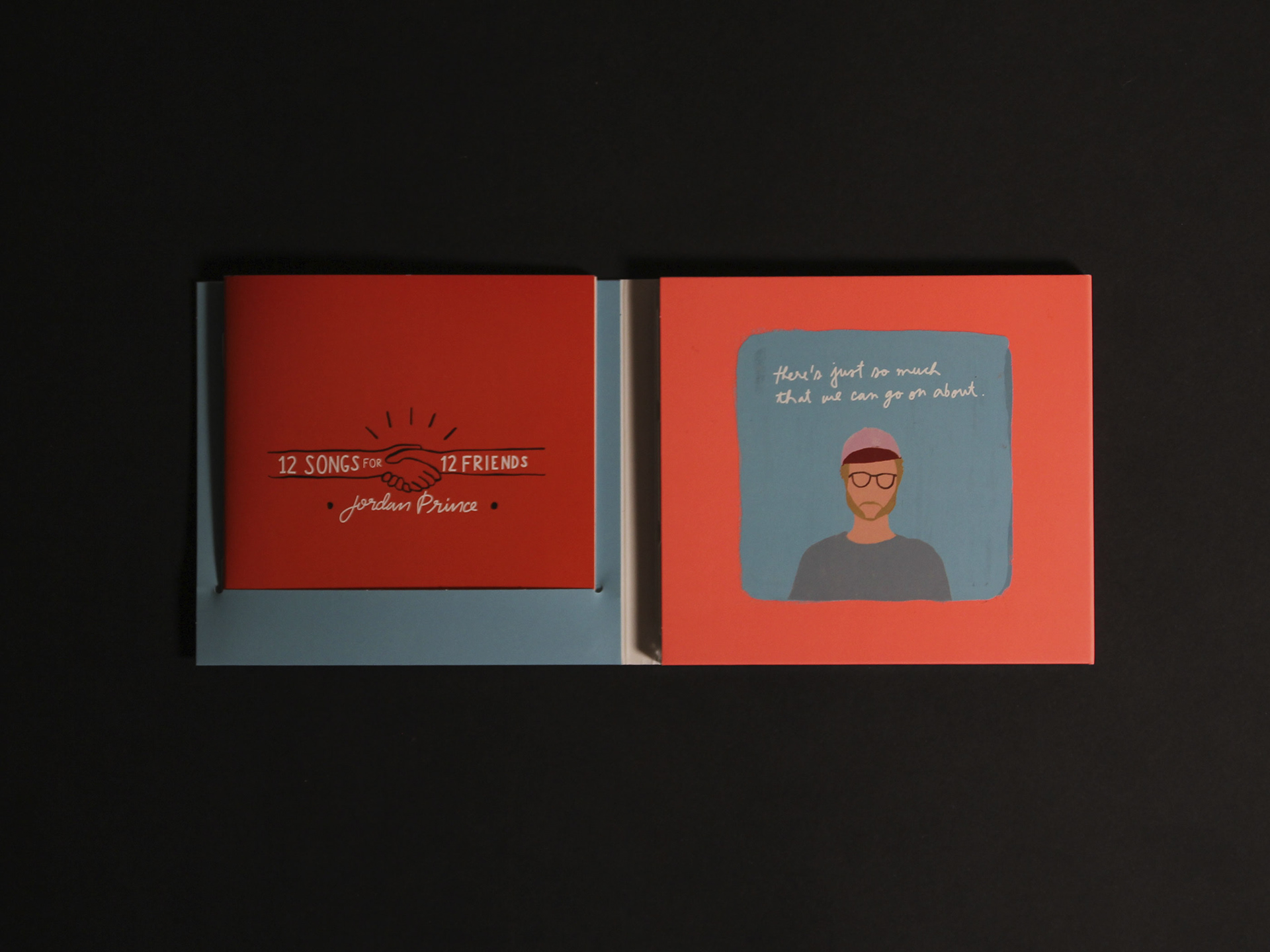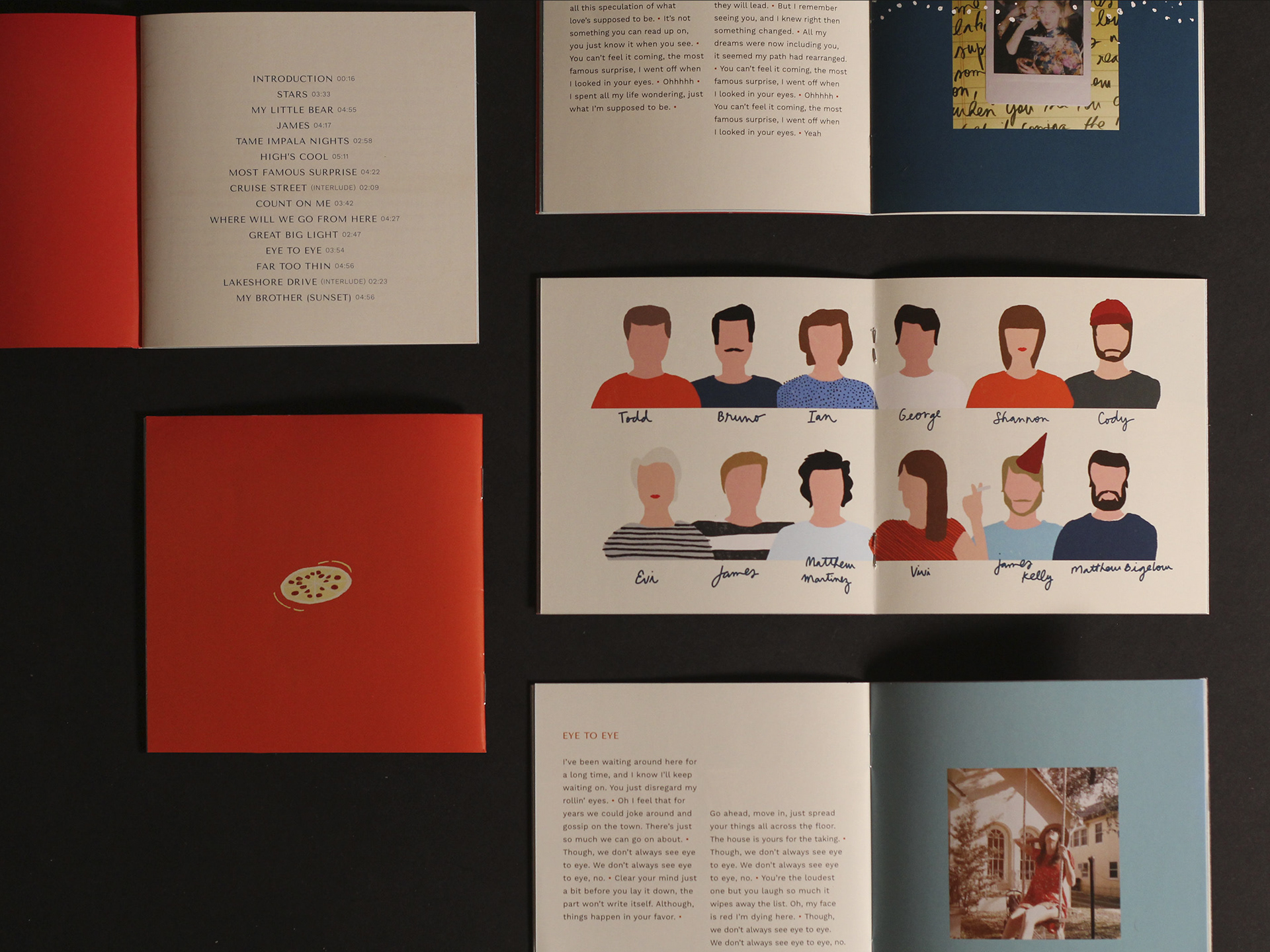 "12 songs for 12 friends" is the first album by American singer-songwriter Jordan Prince. 
I collaborated with the project with illustrations and developing the graphics for the LP and CD.
As the album was inspired by 12 people who change the artist's life, I took that as a starting point for the artwork. The main graphic is a family portrait style illustration of the 12 friends. Personal photos and neon colors give the final touches to the project.
2017-2018